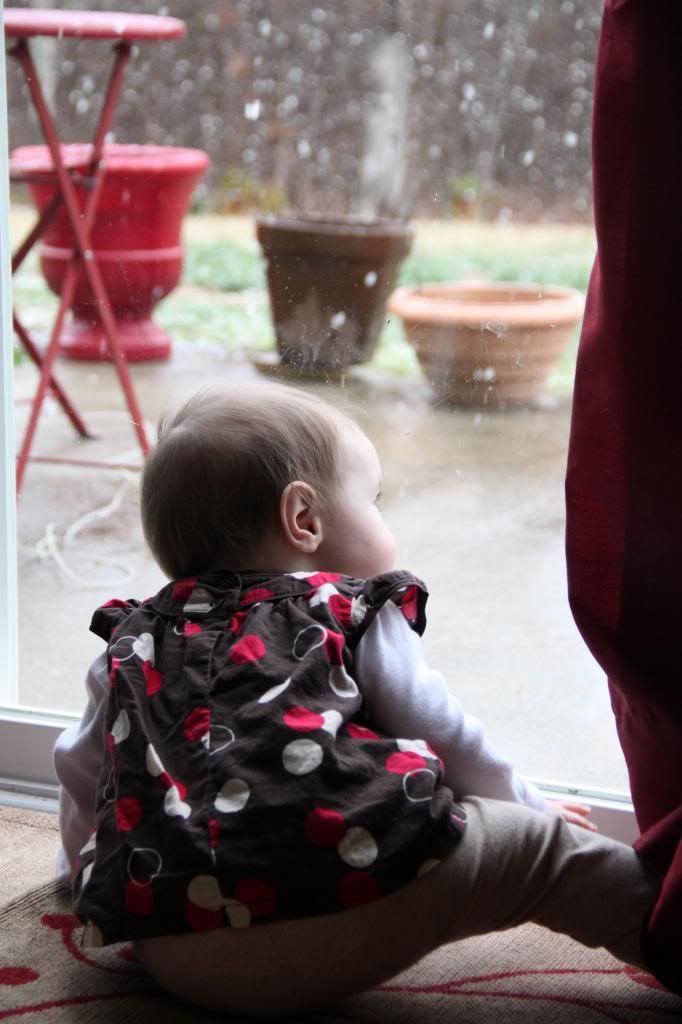 Living in North Carolina, we don't get much snow. When we do, it's normally really pretty and gone in a day. While I would like to have sledding snow and snowman snow, I know we're just a bit too far south for that now. Instead of playing in it, we go out and take pictures in it (then run back inside shivering because our bones have become accustomed to the south!)
We took Baby Hop outside for some pictures of her first snow. She was mesmerized by the snow. I couldn't get her to look at the camera - she kept looking at the snow falling! It was pretty cute to watch.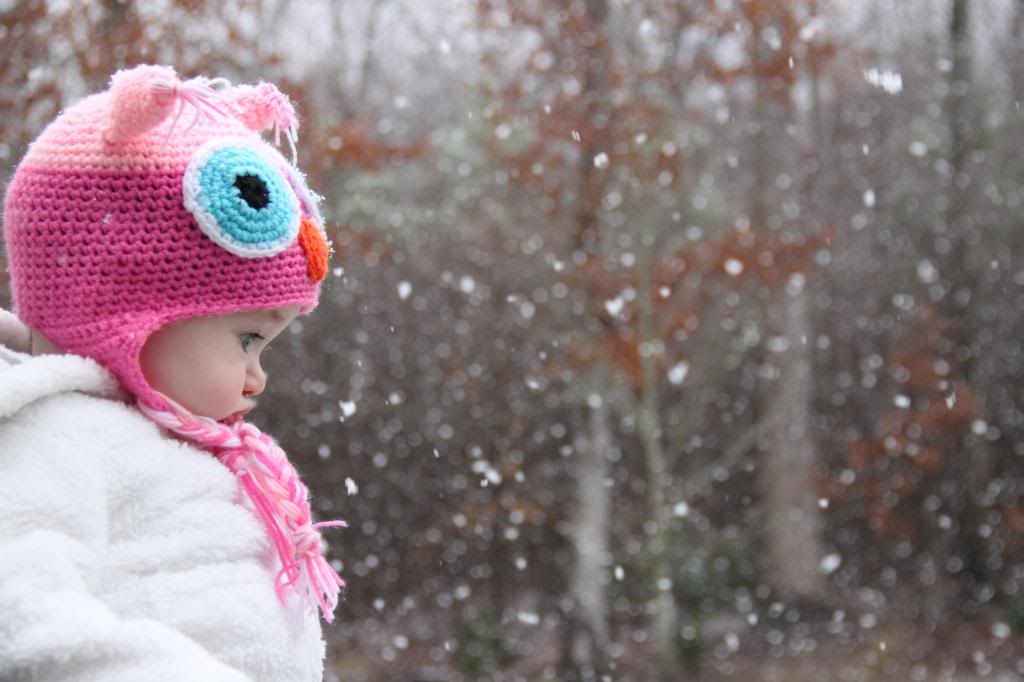 The flakes were HUGE! Hops described them as potato chip sized flakes.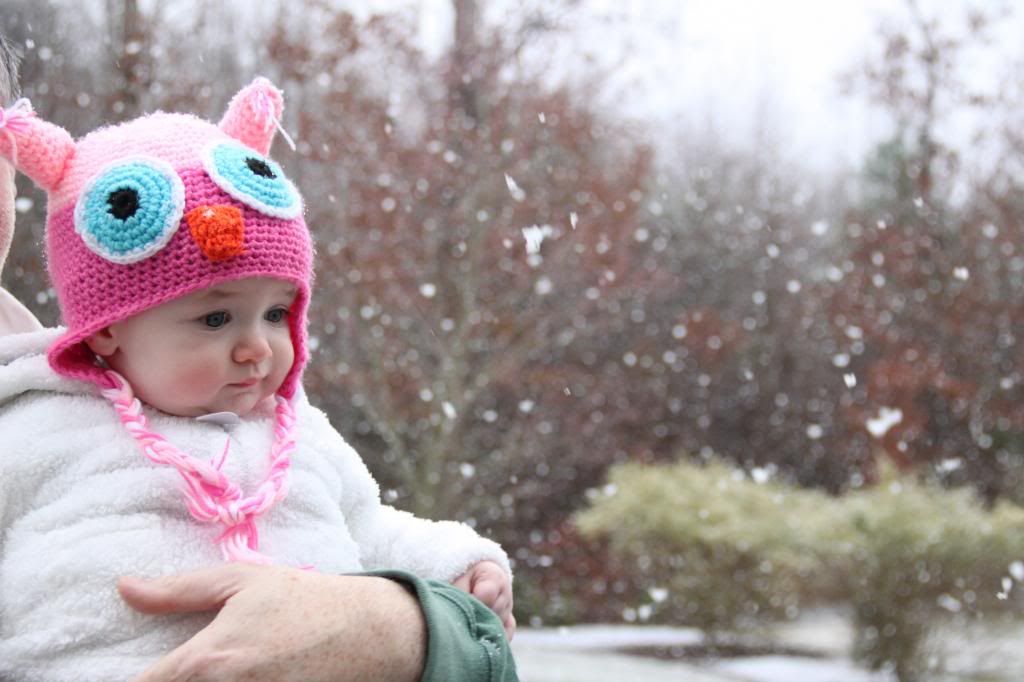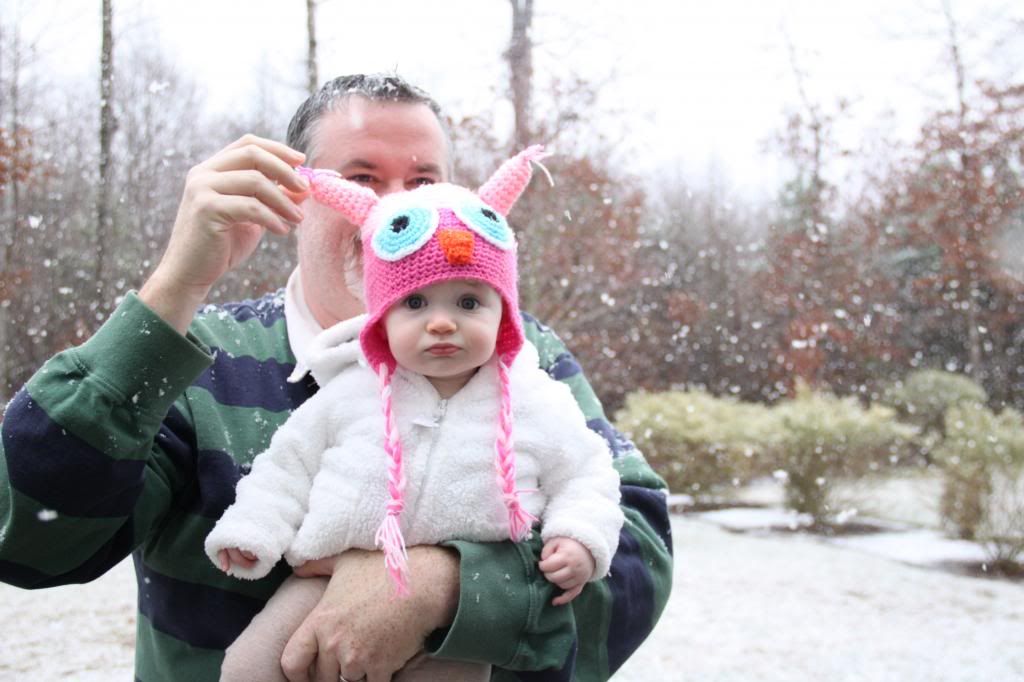 This is probably one of my favorite faces Baby Hop makes. Fat cheeks, mouth closed, staring straight ahead. This picture makes me giggle every time I look at it. :)
Now that I'm an adult with responsibilities (and not just hoping to get out of school for the day) I just have one cheesy thing to say: Hooray for snow today, gone tomorrow!!