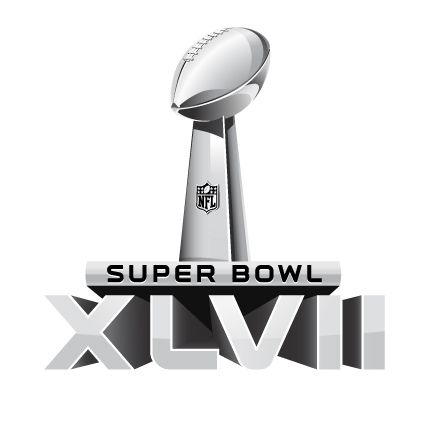 In case you missed it, I'm a
Baltimore Ravens
fan. Have been since 1996 when they arrived in Baltimore from Cleveland. Yes, my Cleveland family members are still bitter and still resent Art Modell for moving their team to Baltimore but, that doesn't stop my immediate family from rooting for our home team. See, I grew up in Maryland, 25 minutes from Baltimore. I lived there from 1979 until I went away to college in 1995. In 1997, I transferred colleges and ended up back in Maryland. I moved around for various jobs and was working in Connecticut when they won Super Bowl XXXV. It's been a long time since we were in a Super Bowl game and I am so excited to see them try to win the Super Bowl this year.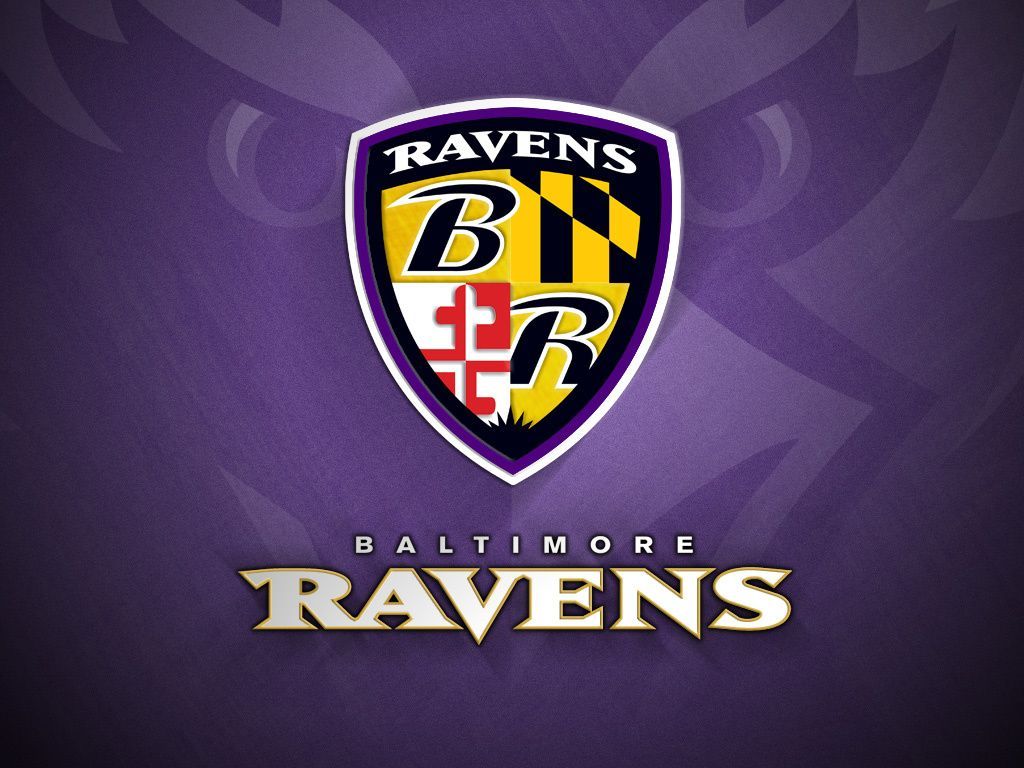 I'm thrilled that they made it to the Super Bowl in what will be Ray Lewis' last year and what could possibly be Ed Reed's final year, as well. It's a good team this year and I think Joe Flacco has finally shown he is the franchise quarterback. He can carry this team. When he's granted permission to actually throw that ball, it's a good ball that's thrown. He certainly looked better than Brady last night...
I'm so excited for the Harbowl - the San Francisco 49ers vs the Baltimore Ravens. I think it's going to be a great game and a really fun Super Bowl for fans of these two teams or just your general football fan. Bring on the Super Bowl snacks and a cute girl in a pink jersey.
My parents were in town so, we had
these wings
and
these nachos
for our football watching feast last night. We put a few dollops of Sriracha sauce on the wings and they were perfect!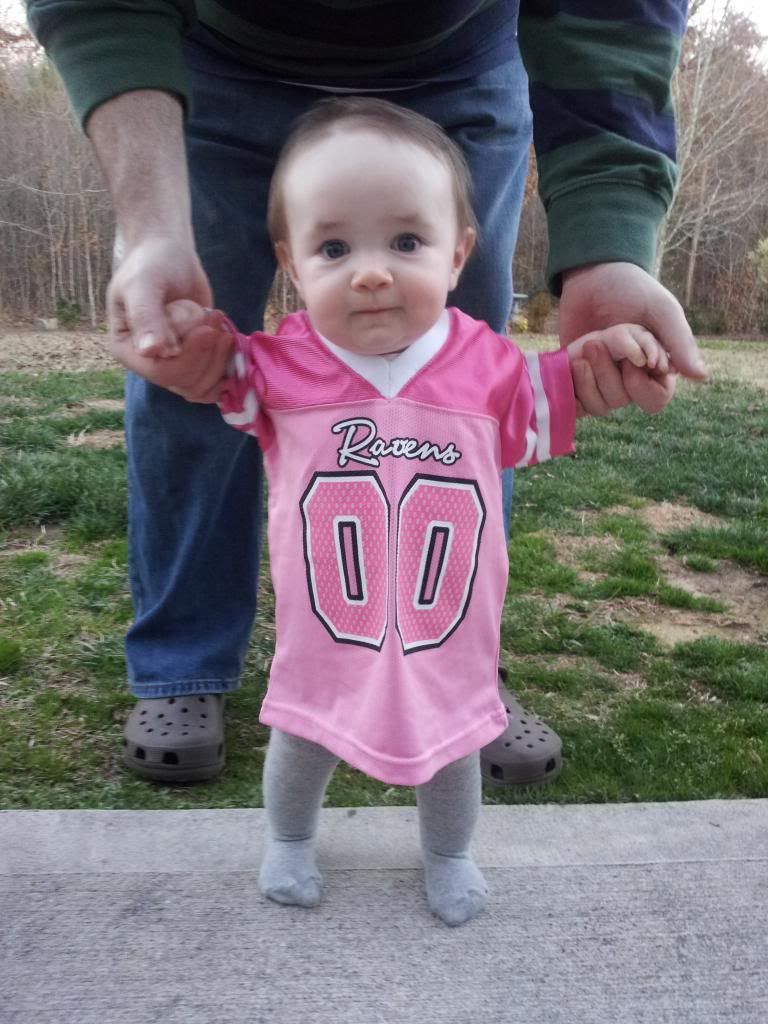 A baby Game Face. Even at 7 months old, she has it.