I went a bit silent at the end of 2012. It was a rough couple of months with Baby Hop picking up pretty much every single cold that went through daycare. Of course, once she got it, we got it shortly thereafter. My husband has a pretty solid immune system and doesn't get sick nearly as often as I do, but he still picked up a couple of them. We're all finally getting over this last one and I'm hoping we can all stay well for a while. While we can't help what happens at daycare, we can help what we do at home.
While I don't make new year resolutions, I do try to give myself attainable goals. Use Purell and wash my hands more often. Take my vitamins every day. Have a fruit every single day. Eat vegetables at least 5 times a week (I know, I should have them every day. These are attainable resolutions, people!!)
I've got Baby Hop's 5 and 6 month posts up, I just need to add her photos. She has grown so much these past few months. I have been posting pictures on my instagram feed, you can follow me at jbhops if you don't already to keep up on that. I am excited to show you all some fun photos I've been taking with my big Christmas gift from my family - an external flash for my camera! Our house is very dark and it's always been difficult for me to get good photos indoors unless it's 2 or 3 in the afternoon. I'm excited to use this new tool and find new ways to take better photos.
For now, a quick recap of the past few months - in cell phone pictures. (ps...they're all of Baby Hop), surprised? :)
First time on a swing!!
First time in a restaurant high chair (with a spectacular view)
Adorable new hat from Aunt Pam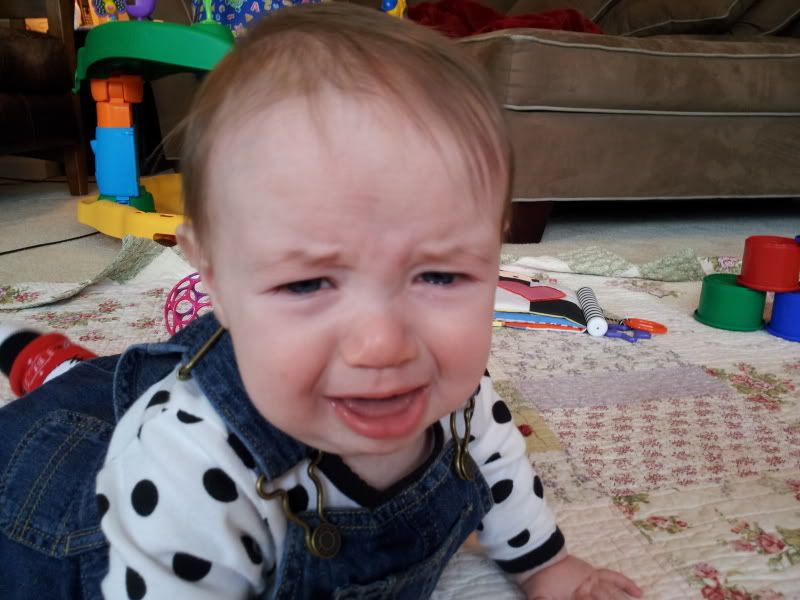 Sick, sad baby can't figure out how to get where she wants to be!!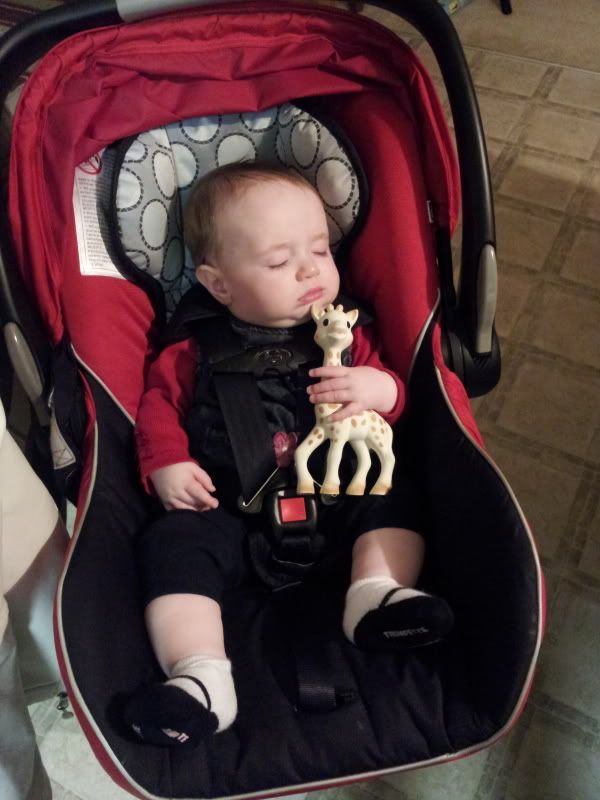 Favorite pose in the carseat - cuddling her love, Sophie.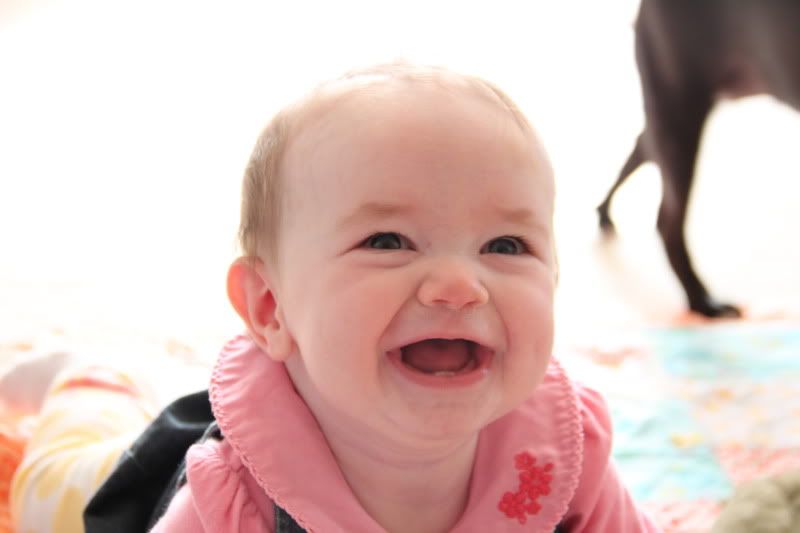 Teeth! Two bottom ones.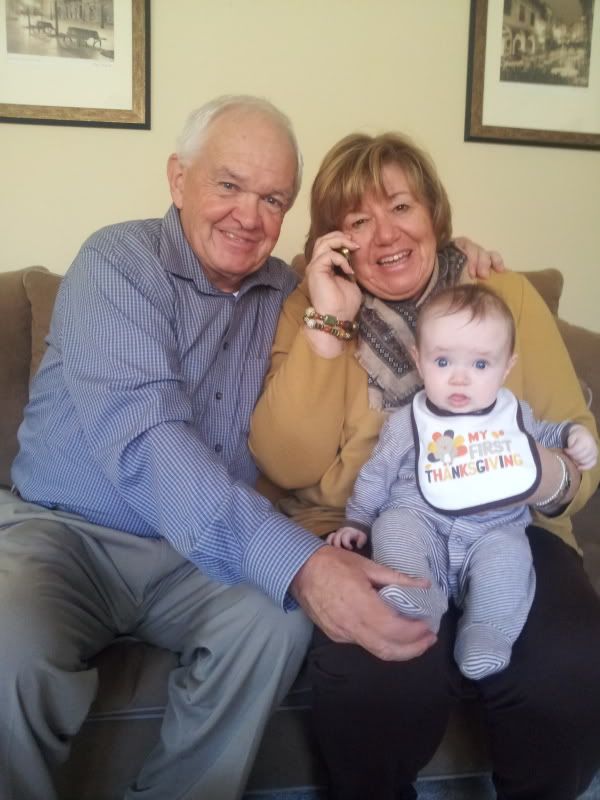 Read the bib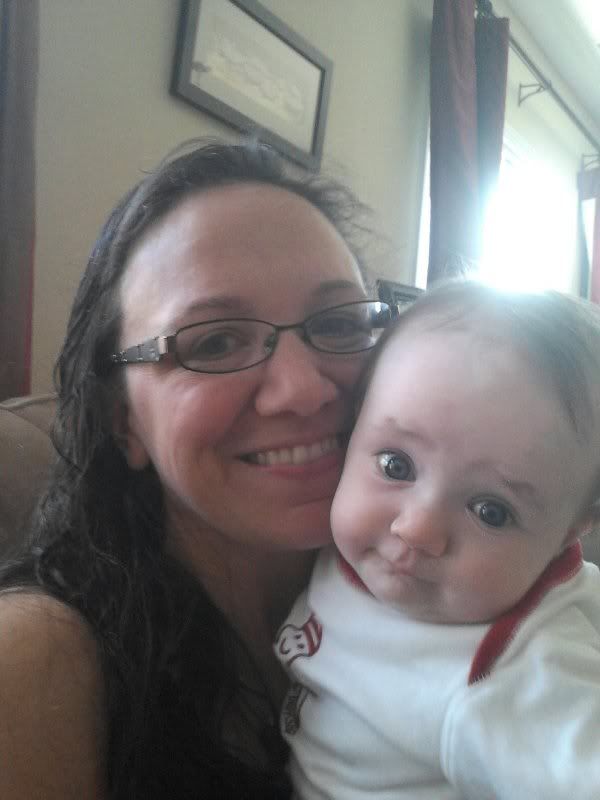 Making sure I'm in the picture.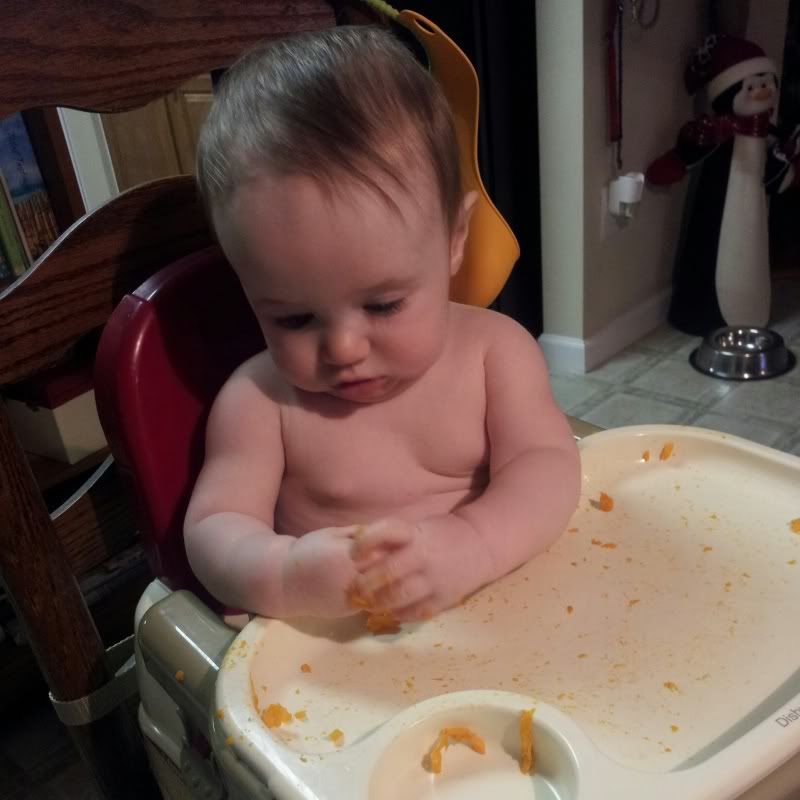 First time eating "finger" foods. Sliced up, baked sweet potato.
Christmas!!! Paper is her favorite gift.
Meeting Santa for the first time at our neighborhood Christmas event.
I think she liked his beard.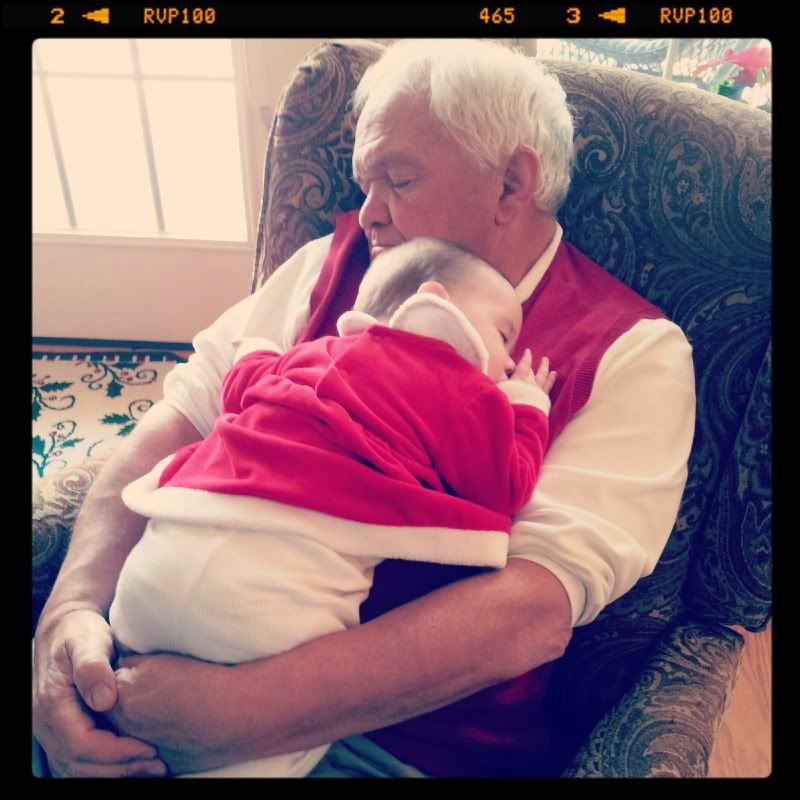 Santa and Santa baby snoozing away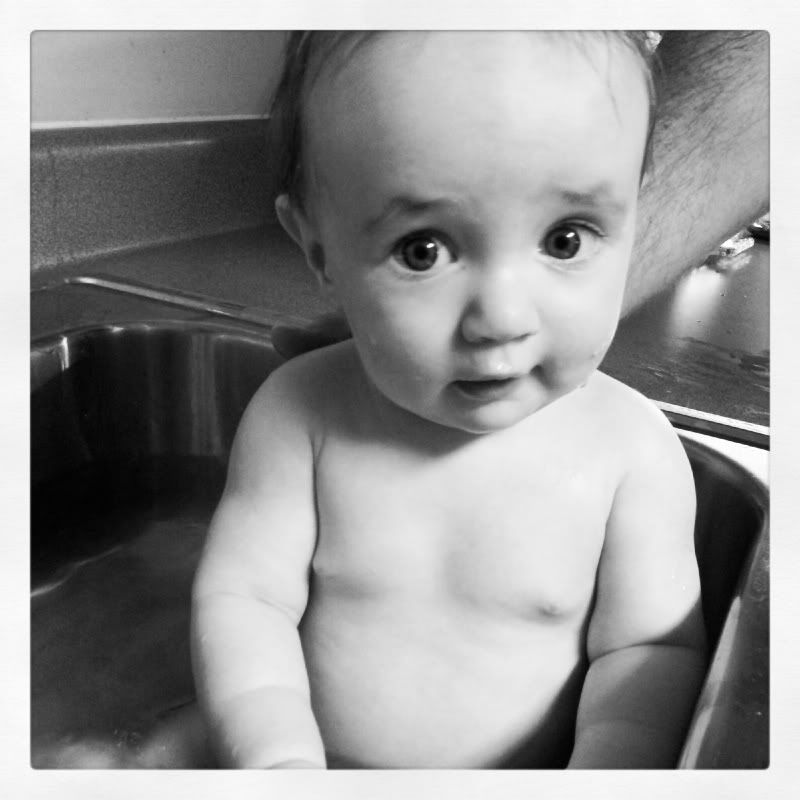 Sink bath! (final photo of 2012)
See you in a few days with a couple of posts, hopefully!! Time to do some catch-up work...