January 11, 2013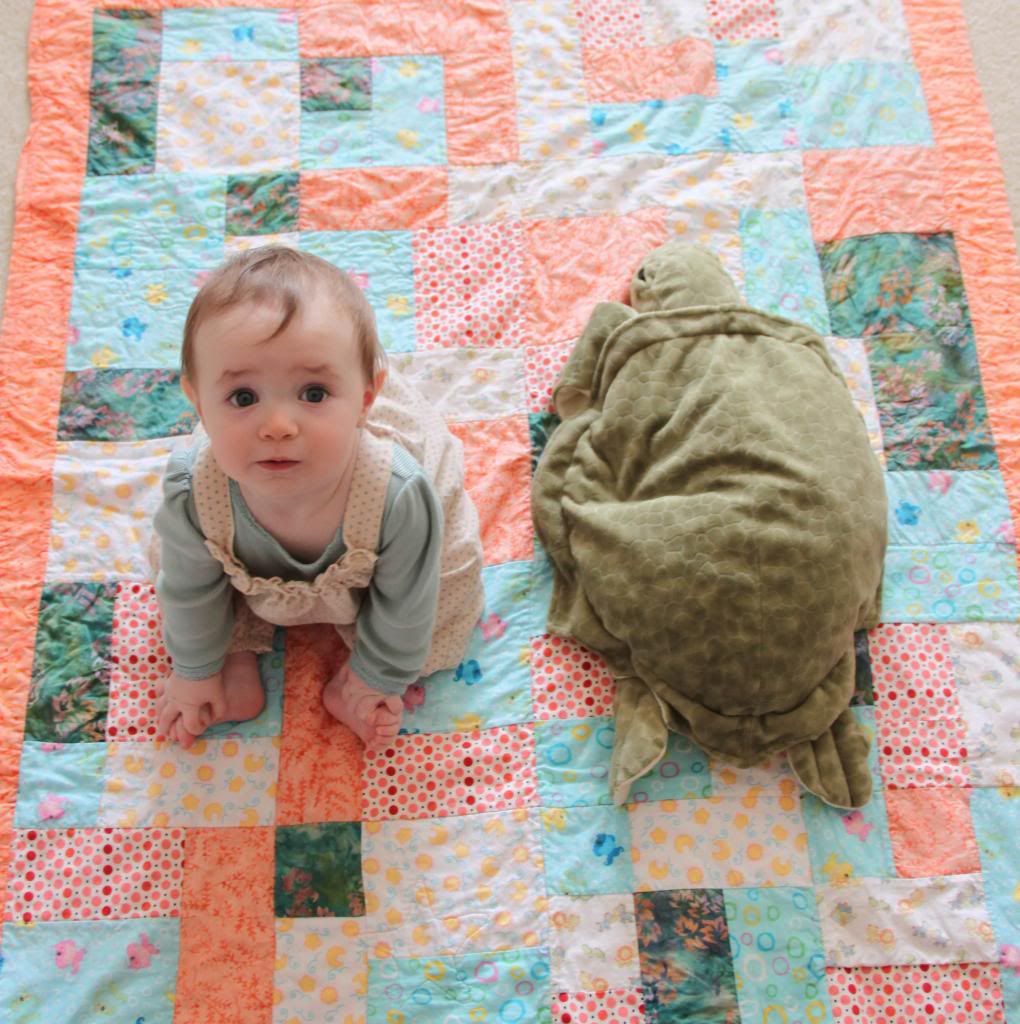 Hey, my big 7 month old! Look at you sitting on your own and rocking on all fours. So much has happened in the past month. You start sitting without any assistance and can pretty much sit there all afternoon without toppling now. You love to reach for toys and enjoy playing with anything that you can get your hands on - toys, books, my socks, your socks, stuff you shouldn't have.... You are up on your hands and knees now, rocking back and forth. We have seen you scoot forward once or twice but you're really good at scooting backwards. You start on one side of the room and end up on the other just by scooting on your belly!
You're also enjoying some time standing with us holding you up. You get the biggest kick out of standing. We love listening to you laugh so, of course, we try to make you laugh all the time. Your laughs bring such joy to our hearts.

Hmmm...I couldn't get the video to play in this post this morning. It plays in YouTube if you click the YouTube link, though.
Weight: Not sure, we won't be back to the doctor until your 9 month visit. You are wearing 6-12 month clothes and 9 month clothes. You have definitely grown out of 6 month outfits. You're getting bigger and stronger every day. Your 6-12 month pants definitely fit well and are too long for you right now. We are sure you will grow through them quickly, though!
Feedings:
You're eating so well now. You take 3 4.5oz bottles of milk at daycare and spend the rest of the time at home nursing. You have gotten into a bad habit recently of needing to nurse before bed. I can't say I really mind too much but I do worry about what happens if I'm not around at bedtime! You have been eating more solid foods and are enjoying lots of purees at home. We just recently started sending purees to daycare, as well.
Health:
Other than being sick all.the.time from putting everything at daycare into your mouth, you're a healthy girl. We haven't had any major issues with your health and are so very thankful for that.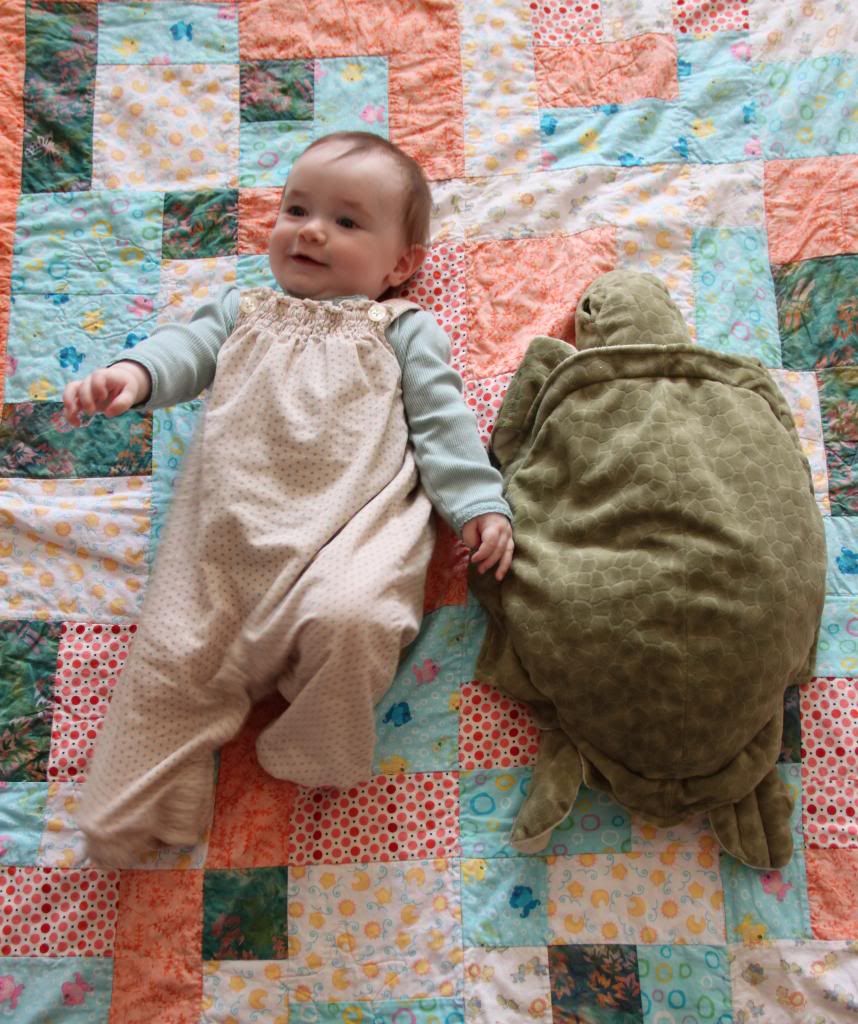 Sleep: Ah, sleep. When you fall asleep, you sleep great...for 3-5 hours. I think five is still the longest stretch we have had. I really don't mind getting up once a night with you. Getting up 2-4x/night is getting harder and harder to swallow. You always go to sleep by 7pm. Sometimes you wake up at 10, sometimes you wake up at midnight. I have no idea what causes you to wake up when you do but you always need to be nursed back to sleep. At some point we may work on this. For now, we're dealing with it.
You are working on those naps now, though. We have gotten a few long (2 hour) naps out of you and we loooove this. You don't sleep like that at daycare (too bright, too noisy, too much going on?) but on the weekends? You give us one killer nap - THANK YOU!
Likes: Other kids, the mobile, toys that squeak and crinkle, Mommy and Daddy's faces, the rock a stack, thumb sucking and Sophie the Giraffe.
Dislikes: Being changed, getting dressed, getting undressed, nose cleaning sessions.
We can't wait to see what happens over the next month!