9lbs 13.5oz, 22" long
Likes:
Dancing with Mommy and Daddy, watching mobiles, listening to rattles and
Take a Long Tunes
, seeing herself in the mirror, bathing with Mommy in the big tub and swish, swish, swishing around like she's in a pool, her bouncy chair, pacifiers (much to her mother's chagrin).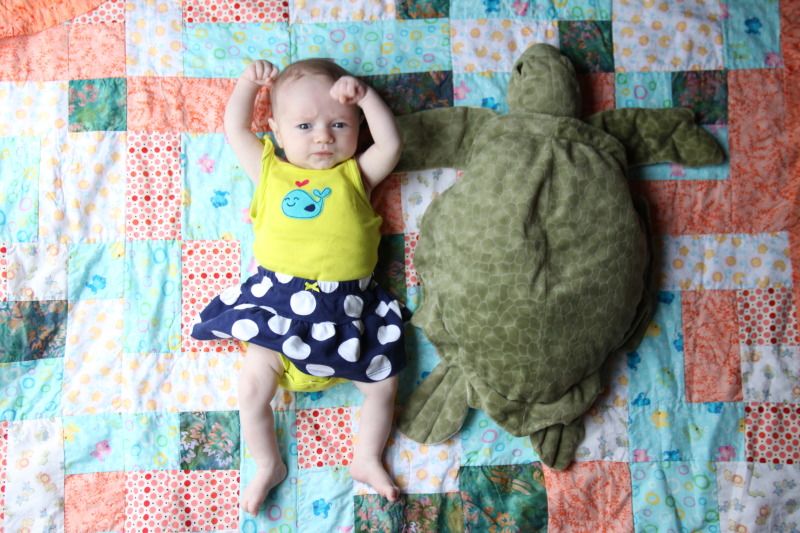 Dislikes: Tummy time, being ignored, being taken out of the bathtub.


Milestones: She is moving her arms and legs around a lot more now. She's still eating every 3 hours or so during the day but she is giving us a bit of a break at night. 4-5 hour stretches of sleep if we're lucky, sometimes we get a rare 6 hour stretch!


She had her 2 month shots on Friday and did great. She cried for a minute and then calmed down once we were holding her. She had a fussy hour a few hours after her shots but a dose of Tylenol put her to sleep and she woke up her normal cheery self. We are very lucky to have such a good baby!