I'm one month old today!
Likes: Mommy, Daddy, bunny swing, pacifiers, milk, going for walks in the Ergo.
Dislikes: Dirty diapers, formula (okay, Mom doesn't like that, I don't mind it).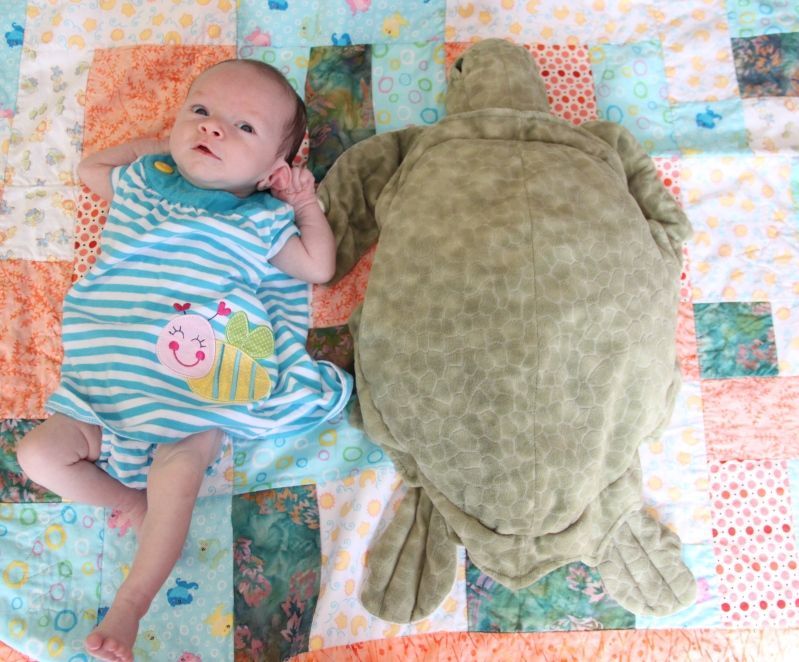 Milestones: Smiles!! Finally hit my birth weight this week and gained more!
We're looking forward to seeing what next month brings!