Not just any six-week old but a six-week old who is going through a growth spurt....
Step 1: Wait for baby to wake up from her nap. DO NOT wake her up yourself, this can only end badly.
Step 2: Feed baby, if hungry. Burp baby and hope she gets all her spit up out now.
Step 3: Dress baby.
Step 4: Undress baby from the adorable outfit you wanted to take pictures of her in because she waited until she was in said adorable outfit to have a blow-out.
Step 5: Change the now fussy baby.
Step 6: Put now fussy baby into another, not as cute but still ok, outfit.
Step 7: Put screaming baby down on boppy and try to get her to stop screaming.
Step 8: Pick fussy baby back up and dance with her singing Baby by Justin Beber because fussy baby has Beber Fever.
Step 9: Sigh a big sigh and give baby what she really wants - her pacifier.
Step 10: Take pictures with paci in mouth. Be frustrated about it.
Step 11: Realize fussy baby is hot and remove top layer (read: cute layer) of her outfit leaving her in a white unisex onesie.
You now have a perfectly content and smiley 6-week old baby to take pictures of.
Natch.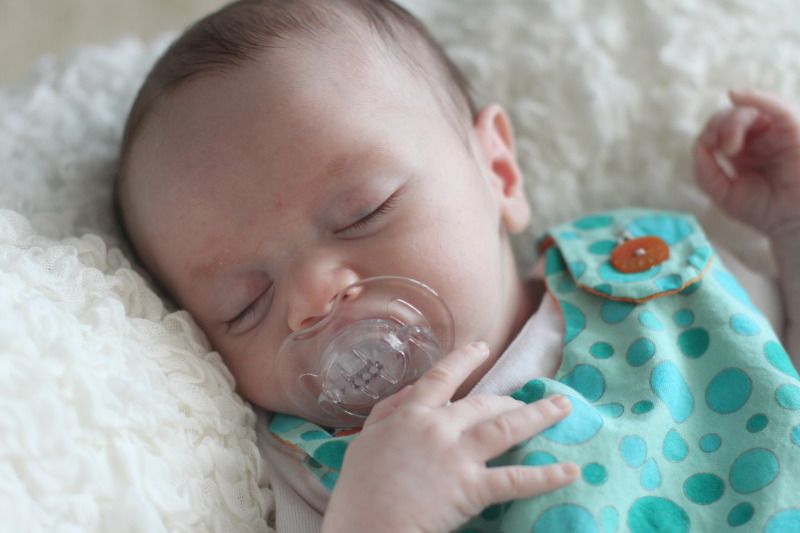 Suck, suck, suck, oh, this is so wonderful for 54 seconds...
Then this happens.
Finally, after some more dancing and once she has cooled off a bit (mentally and physically)....we got these gems: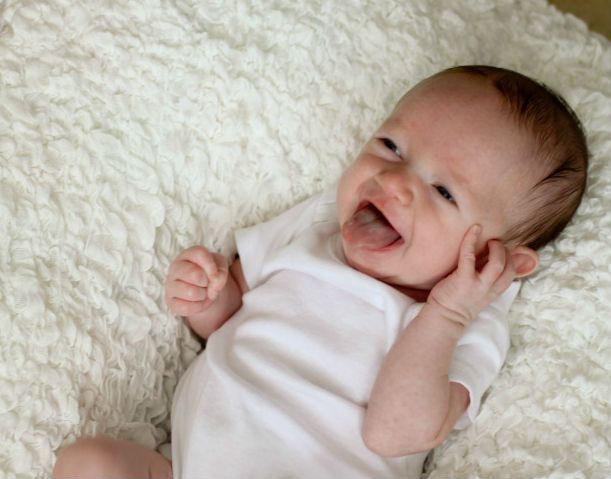 Moral of the story: baby hates pretty things.